Welcome
Check for advance tickets only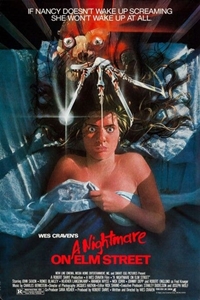 A Nightmare on Elm Street (1984)
Opens 11/9/1984
Rated R
"En Elm Street, la adolescente Nancy Thompson (Heather Langenkamp) y su grupo de amigos entre los que se encuentran Tina Gray (Amanda Wyss), Rod Lane (Jsu García) y Glen Lantz (Johnny Depp, 'Eduardo Manostijeras') están siendo atormentados por un extraño ser mientras duermen. Durante varios días todos comparten el mismo sueño que finalmente se convierte siempre en una verdadera y terrorífica pesadilla.
CAN'T FIND THE SHOW TIME YOU ARE LOOKING FOR?
We post new schedules on Tuesday evenings for Friday through the following Thursday.
In some cases, advance tickets for future releases will be posted by date.
Closed Captioning and Descriptive Video devices available by request at theater box office.
Buscar Horarios y Comprar Entradas
*Click on time to purchase tickets